Powerblock has some of the most innovative weights you can buy. They are known for high quality products, particularly their adjustable weights. And, they make a line of adjustable kettlebells that are some of the best you can buy.
It just so happens that Powerblock has also added their own version of a kettlebell handle to their product line. So how does it measure up? Here is our review Powerblock Kettleblock Handle review.
What is a Kettlebell Handle?
The idea behind a kettlebell handle is that it is just the handle of a kettlebell, which can be attached to separate weights. Usually, kettlebell handles can hold more weight than an adjustable kettlebell, so they're great for people who want an adjustable kettlebell, but can't find one heavy enough.
​A kettlebell handle is also useful for ​workouts in your own home gym because they save even more space than an adjustable kettlebell, making them easy to ​keep, so storage isn't your problem.
Most kettlebell handles can attach to standard dumbbells, and some can handle as much as 1000lbs. The biggest issue with kettlebell handles is that the shape of your overall weight can be variable depending on what weights you attach to it.
​The Powerblock Kettleblock Handle
The Powerblock Kettleblock Handle is meant to be used with the Powerblock U70 or U90 sets. These are adjustable dumbbells. They work the same way the Kettleblock adjustable kettle​bell works, with color coded weight plates that can be added or removed to change the weights.
These adjustable ​kettlebells have a wide variation of weight increments depending on what set you buy. The heaviest in the U70 is 70lbs, but the U90 goes up to 125lbs. If you buy the stage 4 U90 (the heaviest one), you can replace 34 pairs of dumbbells!
The U70 and U90 sets are great workout tools by themselves, but Powerblock decided to take it to the next level by making the Kettleblock Handle to turn these dumbbells into kettlebells. Completely empty the Kettleblock Handle can be bought at a weight of 10, 12.5, or 15lbs. It is a mere eight by six inches in size, meaning it will be simple to find the perfect spot for your new kettlebell handle.
The amount of kettlebells this handle can replace is truly impressive. When used with the U90 Stage 1 set, it can replace 15 kettlebells. That is 487.5lbs of kettlebells.
It is crazy to think that you can have 15 kettlebells in one tiny piece of equipment. It is easy to use. You simply remove the handle from the Powerblock U70 or U90, put in the kettlebell handle, put in the selector pin to lock it, and you're ready to start swinging. With the Kettleblock handle you will be able to do all the moves you would do with a traditional kettlebell.
Powerblock is known for their quality products and they always make sure their products are completely safe. There is no need to worry about any weights falling out of place or rattling around, even with the most complex movements.
​How does the Powerblock Kettleblock Handle Compare?
One thing that makes the Powerblock Kettleblock handle different than most kettlebell handles is that it can be used by itself if you have the Powerblock adder weights. It has holes for the cylindrical adder weights so that it can be used as a more compact kettlebell weighing up to 15 pounds.
While most people don't use 15lb kettlebells, it is still nice to have the option. The highest weight that the Kettleblock handle is actually weighted for is 45lbs. This is lower than some other kettlebell handles, but it is still heavy enough for the exercises most people are doing with kettlebells.
However, there are a few downsides to this kettlebell handle. The first is that it is not shaped like a traditional kettlebell at all. When it is placed inside the Powerblock weights it is rectangular.
This can be problematic because as you add on weight, it continues to get larger, making it much bulkier than a normal kettlebell. Not only does it have a different feeling, it also might be too wide to easily go between your legs for swings. Other movements like cleans and snatches could also prove awkward with this rectangular shape.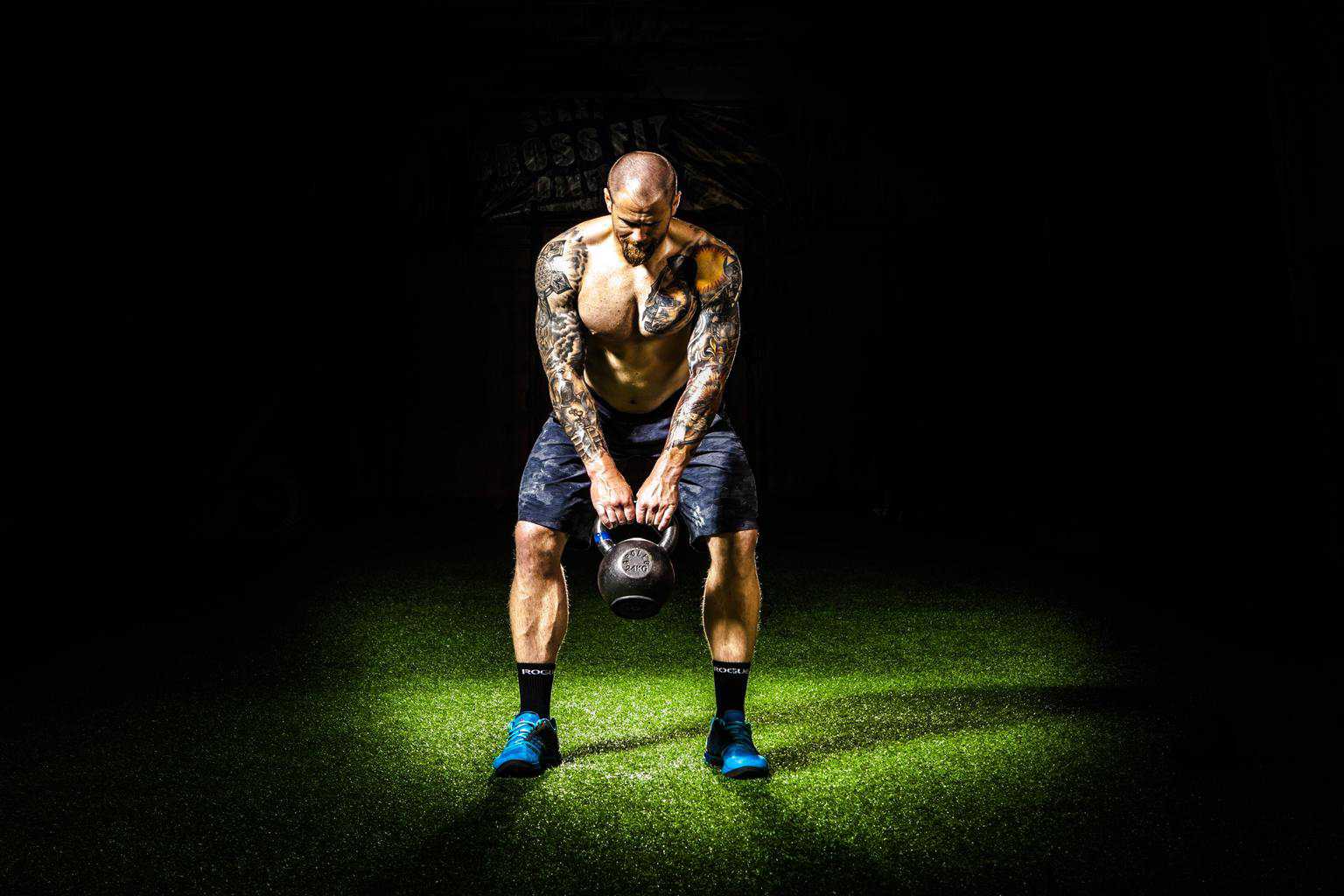 The kettlebell handle alone costs​ a bit steep. This at the higher end of the spectrum for a kettlebell handle, but Powerblock makes a great quality handle that likely to last you a very long time.
This handle also only works with two specific Powerblock weight sets. If you don't already own these weights, then this handle is not useful to you.
However, if you already own one of these Powerblock sets, then the additional kettlebell handle is a great deal, since it can replace 15 kettlebells. You would likely spend more than ​its price on a single kettlebell, so it is worth your while to also purchase the Kettleblock handle.
While the U70 and U90 Powerblock weights are pricey, they do replace a lot of dumbbells. Not to mention they are built to last and will fit nicely in your home. The price of these weights is comparable to what you would spend on a full set of dumbbells.
When you consider how much you are getting when you buy the U70 or U90 and the Kettleblock handle, it works out to be a reasonable price in the end.
​Conclusion
Kettlebell handles are a great way to add kettlebells into your workout routine with weights you already have. While the Powerblock Kettleblock Handle may seem pricey at first, it ends up being a good deal, especially if you already own the U70 or U90 weight sets. Powerblock specializes in high quality products for people who are serious about their workouts, so you know you're getting your money's worth.
The biggest downside to the Kettleblock handle is how bulky it can get. However, the handle itself is very small and can be used alone as a 15lb kettlebell. The Kettleblock handle has a sleek and easy to use design, making it great for home workouts.
If you're looking to add ​a Powerblock kettlebell to your routine, the Powerblock Kettleblock handle will provide you an effective workout with equipment that will last a lifetime.