The Skogg Kettlebell method is a training method that uses kettlebells for conditioning, and strength training. The method uses not only kettlebells, but also a variety of training equipment and body weight exercises.
This method was developed by Michael Skogg, a highly decorated fitness expert with a specialty in kettlebell training.
He has a gym specifically for kettlebell training in Portland, Oregon.
Below, we give you a review of the DVD and why you might want to pick up a copy.
​Background
In 2010 he released his Skogg Kettlebell System, a set of five DVDs, that details his method for people to train with at home.
This system is designed to teach those who have never used kettlebells before proper form and technique.
Skogg maintains that, at the proper weight, and with the proper routine, the kettlebell is the perfect tool for anyone interested in improving their fitness.
He partnered with Black Iron Strength kettlebells to develop kettlebell methods that would be easier for people of all ages, sizes, and experience levels. Fortunately, thanks to the DVD set, you can be a member of the Skogg gym wherever you are.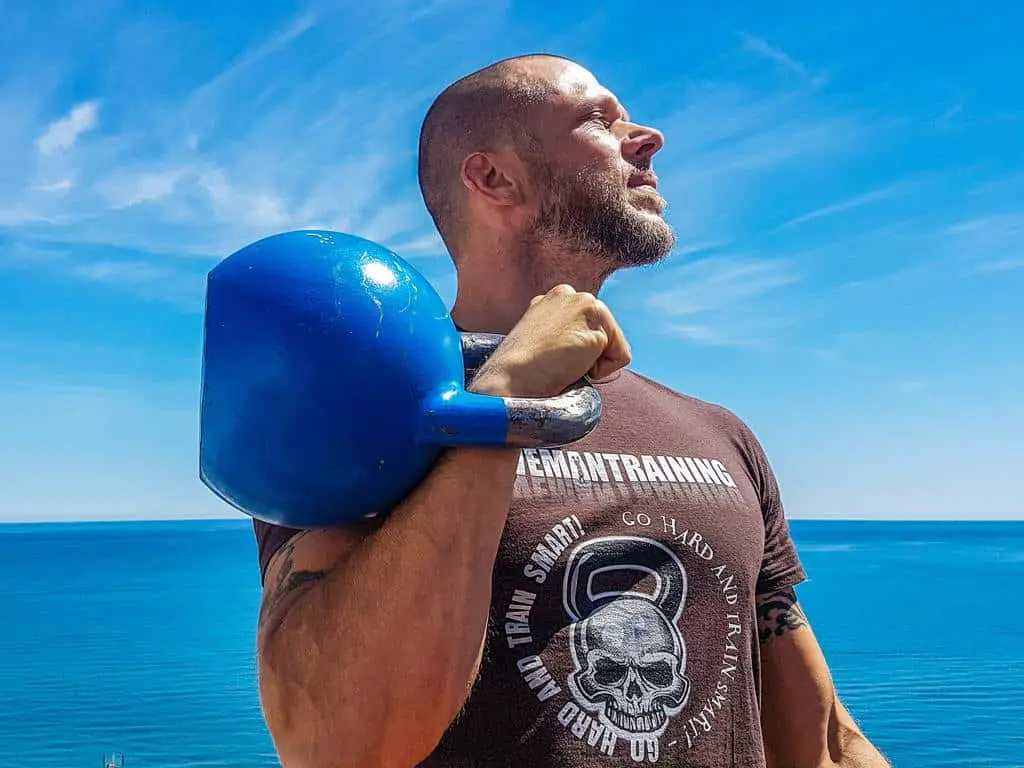 Overview of the Skogg Kettlebell System
The Skogg Kettlebell System DVDs are really great for a beginner kettlebell workout. The first DVD is a 32 minute instruction on how to properly grasp a kettlebell and then proper form and technique in the exercises. 
The remaining four DVDs are each for the 4 experience levels: beginner, intermediate, advanced, and warrior. As the levels increase, the exercise moves are the same, but the length of time for each exercise increases. The DVDs follow the basic routine of warm up, workout, and cool down. 
Each workout takes about 35-40 minutes, depending on what level you are at. The workouts are interval based, meaning you do more intense workouts for a shorter period of time, with rests in between.
The workout is 12 weeks long and after the 12 weeks are finished, you start the DVDs over again with a heavier workout kettlebell.
Skogg Kettlebell Workout Details
The Skogg method utilizes 6 basic moves: the kettlebell swing, clean, clean and press, high pull, squat, and snatch. The DVDs consist of the 6 basic moves and variations on those moves.
Each level uses the 6 basics, but as you move up more advanced approaches to the exercises are incorporated such as ladders and flow.
Ladders are quickly moving between exercises and then increasing the reps on alternate sides.
Flow is doing all the exercises on one side, then switching sides and doing them in reverse. For those who specifically look for a highly varied routine, you might not really enjoy the Skogg system.
​Check Pricing on Amazon for the Skogg 5 Disc Kettlebell ​System DVD
Skogg's teaching style is more descriptive than some other instructors such as Jillian Michaels and Bob Harper. He is calm and concise. He is not intimidating or harsh in his instruction, but he still provides adequate motivation to keep the audience engaged to ​create a habit out of this workout.
No equipment other than a kettlebell is required for these workouts. That is perhaps the best part of the Skogg workout routine – you don't need a lot of fancy (and expensive) equipment to take advantage of it. 
However, Skogg does use several sizes ​of kettlebell weights throughout his exercise routine. It is recommended to get a warm up kettlebell and a heavier workout kettlebell.
Tip: We recommend utilizing an adjustable ke​​ttlebell when exercising with the Skogg Kettlebell System DVD. This way, you won't need multiple kettlebells for warmup and workout. And, you won't need to purchase a heavier kettlebell when you complete the first 12 weeks.
Throughout the DVDs Skogg and the other instructors perform these workouts in bare feet. This doesn't mean that absolutely no shoes are allowed, but barefoot is preferred since it is better for your feet.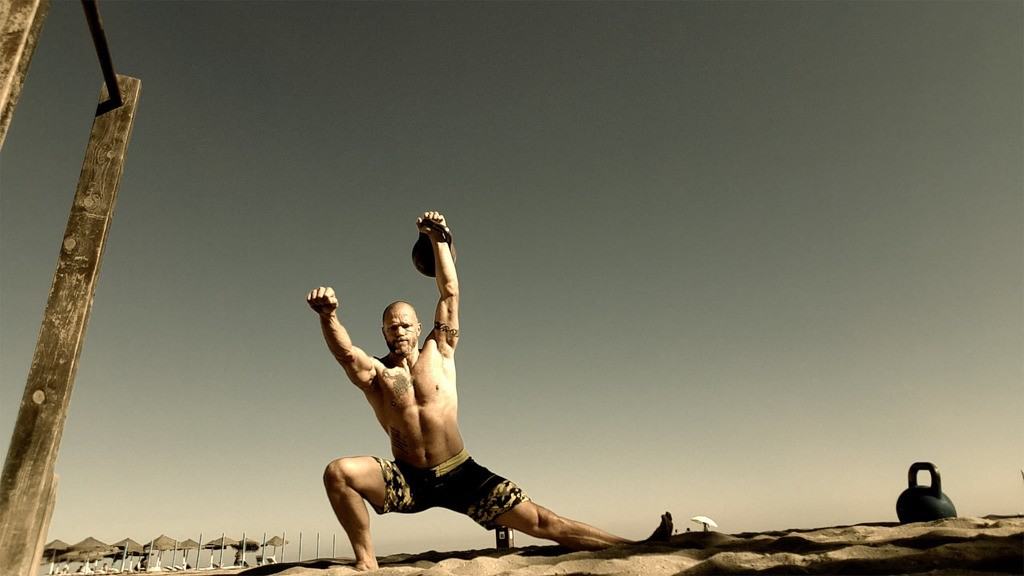 Highlights of the Skogg Workout Video
Here are a few of the highlights we found in the workout DVD:
Well produced video with many camera angles
Close ups of the specific workout routine so you know what to do
Captivating workout music that helps to motivate you
Thorough discussion of each kettlebell move, followed by an in-depth demonstration
Split screen view of each kettlebell move so that you can see it from 3 different angles
As you can see, this workout DVD is optimal for the beginner to kettlebells. Michael Skogg takes the time and effort to teach you the proper way to perform each of the 6 main kettlebell moves.
Conclusion
The Skogg Kettlebell System is excellent for those who want to really learn how to use kettlebells and want to learn from the comfort of their home. The only downsides of this system is that it can be a little repetitive.
If you're truly advanced, it might not be quite challenging enough, since it is geared towards beginners. However, Michael Skogg knows how to get results. He spent years developing this straightforward training system to really teach kettlebells in depth.
Following this workout routine is sure to get you the results you want, and best of all there are three different ways to enjoy the Skogg Kettlebell Method at home. This workout will have you burning calories and sculpting your body, so go ahead, get out your kettlebell set and give it a try.