With the holidays​ season here, you're probably wondering what to get the fitness enthusiasts in your life. A kettlebell ornament makes the perfect stocking stuffer or Secret Santa gift for the kettlebell lovers on your list. It will also look great on your own tree so you can show off your love for kettlebells to all your Holiday guests.
If you don't want to give your friend or loved one a compact and adjustable kettlebell, the next best option is a Kettlebell Christmas Ornament. We share our six favorite ones with you.
​Our Favorite Kettlebell Ornament Gifts
It won't break the bank and it is personal to show your friends and family how much thought you put into getting them the right present. Even better, all the ornaments on this list can be purchased on everyone's favorite online retailer: Amazon, of course!
1. Hallmark Workout Warrior Ornament
No products found.
This No products found. is as realistic as it can be. If it isn't made to hang on your Christmas tree, and is a couple times bigger and heavier, this could be an actual equipment that can be used for exercises. It's got the shape and the entire appearance down to a T.
Its miniature size and curious shape gives character to any Christmas tree that can't be achieved with typical ball ornaments that don't say much about a personal interest. Kettlebells hardly have any relation to Christmas or the holiday season in general, so to be a little more festive, it's etched with a silver glittery star in the middle.
We'll bet this will be very much appreciated when you give it as a gift. Despite its simplicity, it's not the "it's the thought that counts" kind of gift. It shows you pay attention to your friends' hobbies and interests to know this is something relevant to them.
No products found.
2. Sisyphus Kettlebell Holiday Tree Ceramic Star Ornament
Christmas is known to be a solemn period, and exercise is almost never fun in the moment. However, this​ Sisyphus Kettlebell Holiday Tree Ornament is a witty combination of both that doesn't take itself seriously. It features Sisyphus pushing up the mountain a Santa hat-wearing kettlebell in place of the original rock boulder – probably not something you see everyday.
This might just be the perfect representation of what it feels like to perform kettlebell exercises but it also sends a message of motivation for your kettlebell-loving friends. The image is printed of both sides of the star-shaped ornament, so it's easily visible. It will be a Christmassy reminder to exercise during the winter, a time when getting oneself to exercise is one of the biggest struggles of all.
​3. Old World Christmas Kettlebell Weight Handcrafted Hanging Tree Ornament
The Old World Kettlebell Weight Ornament looks exactly like a kettlebell in miniature, with some additional glittery embellishments. It will fit right in on any Christmas tree, with the glitter features reflecting the lights of the tree.
This Old World Kettlebell Ornament has an old timey Christmas feel making it ideal for the person who likes to keep a very traditional Christmas tree.
It is very delicate so breakage is something to take into consideration. ​​It is also one of the cheapest options on our list and it is great if you're looking for something traditional and straightforward.
Sale
Old World Christmas Sports Collection Glass Blown...
ORNAMENTS FOR CHRISTMAS TREE: Hand crafted in age-old tradition with techniques that orginated in...
CHRISTMAS DECORATIONS: Molten glass is mouth-blown into finely carved molds
UNIQUE GIFTS: Ornaments are all hand-painted and glittered in a series of labor-intensive steps to...
4. Cheyan "My Kettlebells are Huge" Snowflake Ornament
No products found.
Not to pick favorites but this Cheyan "My Kettlebells are Huge" Snowflake Metal Ornament is one of the most festive among this bunch of kettlebell-inspired ornaments. In the middle of the snowflake-shaped ceramic ornament, a graphic of two kettlebells and the phrase "my kettlebells are huge" in all caps are printed.
It's a fitting gift for a friend who have worked their way towards the heavier-weighted kettlebells at the gym. The phrase can be a punny joke and can be a way for them to share their success without being in people's face.
This ornament is not only for the Christmas tree too! This is a versatile one because you can hang it from literally anywhere like in front of windows, on the door, or from the ceiling. The double-sided print will let the phrase be seen from any side.
No products found.
​5. Snowman Kettlebell Exercise Ornament
What is cuter than a snowman doing kettlebell exercises? Pretty much nothing! This hand painted kettlebell ornament features the classic spherical shape to give off that homemade Christmas feeling. It will make a perfect gift for your trainer, workout buddies, or for yourself!
The only issue with the Snowman Kettlebell Exercise Ornament is it might be a little hard to tell that the snowman is actually using a kettlebell. Yet, this issue may be fixed by request. It is available on Amazon through a private seller who is able to do some customization.
This ornament is delicate, as is the case with most Christmas ornaments, so take caution when storing it. ​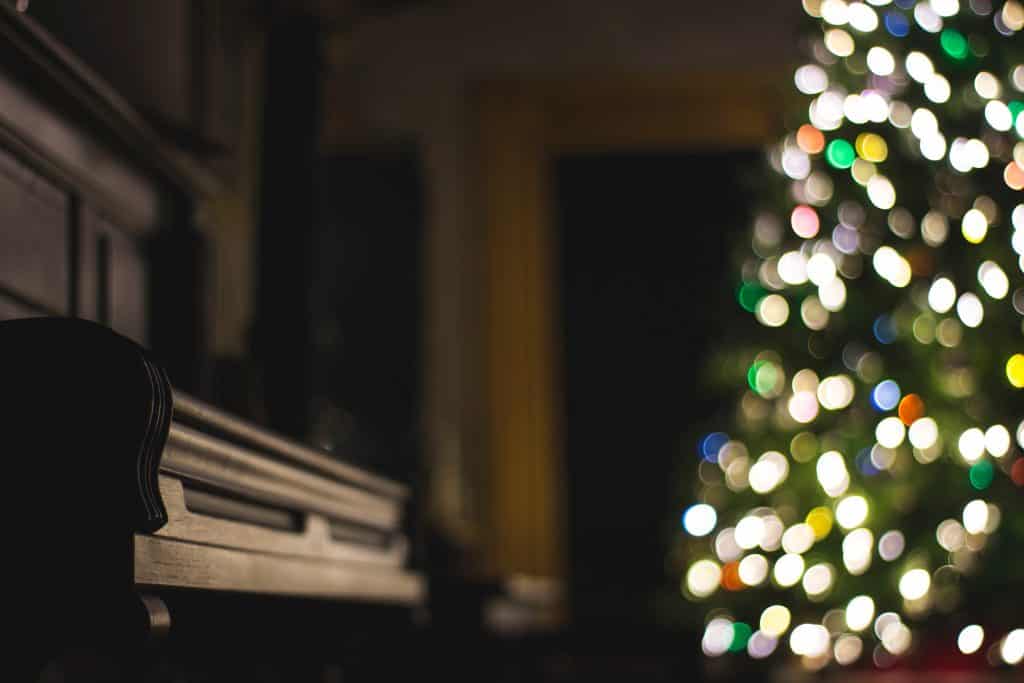 6. On Holiday Santa Clause with Kettle-Bell Christmas Tree Ornament
Share a laugh this Christmas with this On Holiday Santa Clause with Kettle-Bell. It's not your usual cute or flashy ornaments but it's both funny and adorable. It will surely incite laughter from the kids and will be a conversation starter among your adult friends and family.
Between you and a new friend who happens to like kettlebell workouts, this can be the gift that breaks the ice. Apart from giving them a useful thing that's also full of character, this can also create an inside joke between you two, and open up an opportunity for more thoughtful yet laughable gifts in the future as your friendship progresses.
​Conclusion
Any of the ornaments on this list will show your loved ones you were thinking of them or make a great addition to your own tree. You can find a kettlebell ornament for every style, whether it's artsy, traditional, or humorous.
Show off your passion for fitness with a Holiday flair by adding one of these kettlebell ornaments to your collection. Plus, they will serve as a little extra motivation to get back to the gym after some well-deserved holiday treats!