When you start buying weights, sometimes you have to settle for rusty dumbbells to score a great deal. If you're in a budget, don't let the rust deter you from buying affordable dumbbells. You just need to learn how to clean rusty dumbbells, something that's easy to do and totally worth it.
How to Clean Rusty Dumbbells
Items You'll Need
Nylon brass brush. You can also use sandpaper.
One gallon of water
One gallon of vinegar
Plastic box, large tote, bucket, or tub. (Make sure the container you choose is large enough to hold the dumbbells you want to clean.)
Rust-oleum paint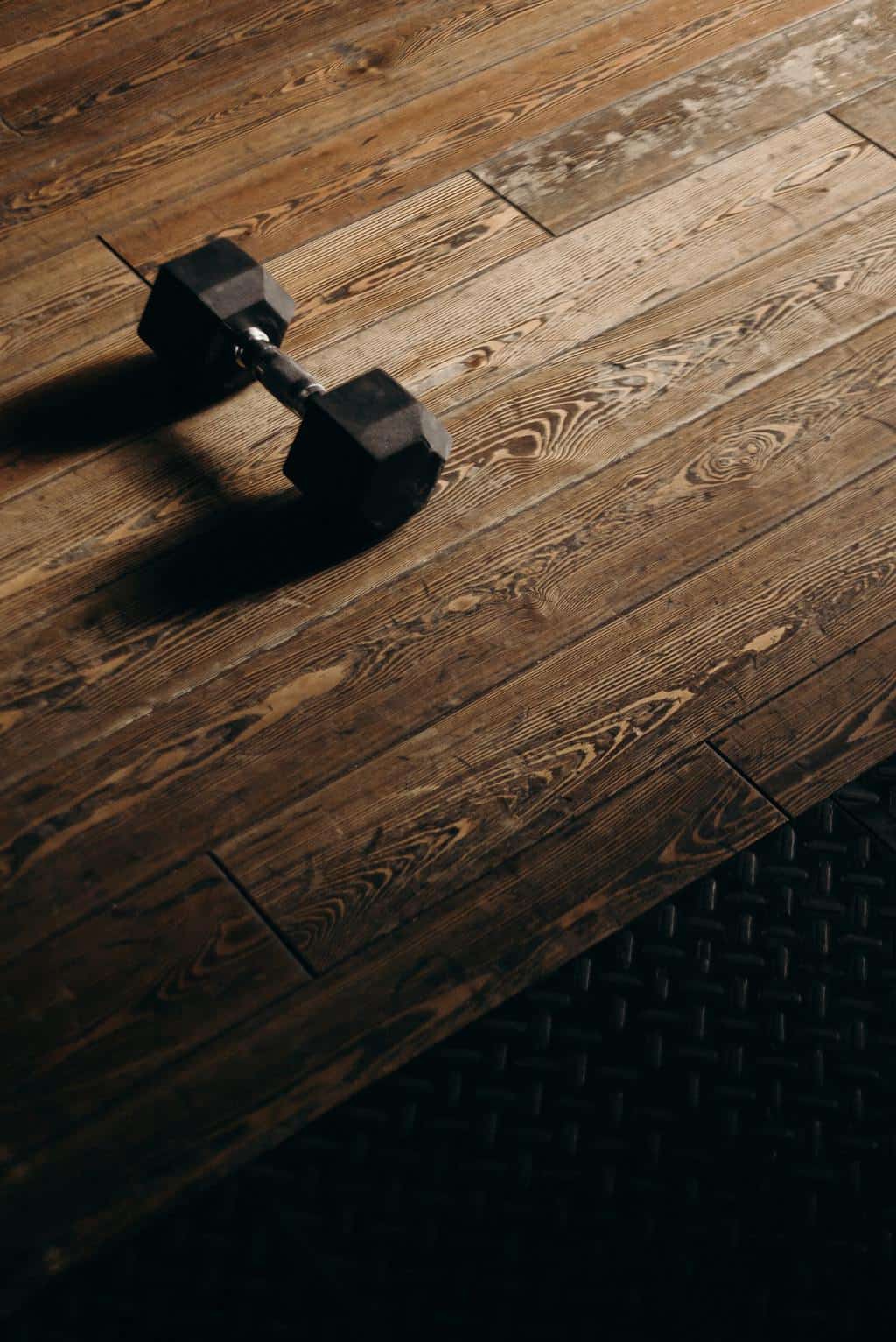 Step One: Brush Away Rust
Start by removing the rust from the dumbbells using the wire brush. Most people tend to recommend the use of a stainless steel brush to help with this step. However, stainless steel brushes tend to scratch up equipment.
However, nylon or brass brushes will scrape off almost all the rust from the dumbbells without chipping off the paint or damaging the dumbbells.
Step Two: Soak the Dumbbells
Mix the vinegar and water in the large tote, tub, or bucket. Next, proceed to soak the dumbbells in the water and vinegar for 24 to 72 hours. The longer the rusty dumbbells stay in this solution, the more the rust it can dissolve.
Rubbermaid Commercial Products Standard...
STURDY & DURABLE: made of heavy-duty commercial grade plastic
EASY CLEANING: made with rounded corners for easy cleaning
SECURE LIFTING: made with reinforced handles for secure lifting and bottom ribs for added strength...
Vinegar eats through the corrosion and rust on the dumbbells. This, in turn, makes it easy for you to scrub off the remaining rust with a cloth or an abrasive pad.
Tip: Make sure you store the container in a place where you don't spend too much time in, as this solution smells bad.
Step Three: Scrub off the Remaining Rust
Once 72 hours are over, remove the dumbbells from the solution. Using the nylon or brass scrub, proceed to scrub the dumbbells again. Thanks to the use of vinegar, the remaining rust should be quite easy to remove.
Step Four: Dry the Dumbbells
After scrubbing off the remaining rust, rinse the dumbbells and dry them. Drying the dumbbells ensures that you get rid of all the moisture to prevent more rust from developing. Make sure you towel dry the dumbbells.
Once the dumbbells are completely dry, you will note that they look much better.
Step Five: Spray Paint the Dumbbells
Before you paint the dumbbells with rust-oleum paint, look through the dumbbell and check if there are any big chips. Such chips can affect the paint your spray on the dumbbells. The spray paint will give the dumbbells a new look.
Sale
Rust-Oleum 329211 Ultra Matte Interior Chalked...
Use on a variety of interior surfaces like wood, metal, ceramic, canvas and easily distress to...
Low-odor, latex formula allows for easy clean up with soap and water
Dries to the touch in just 30 minutes and covers up to 150 sq. ft.; one-coat coverage allows...
Why Does Gym Equipment Rust?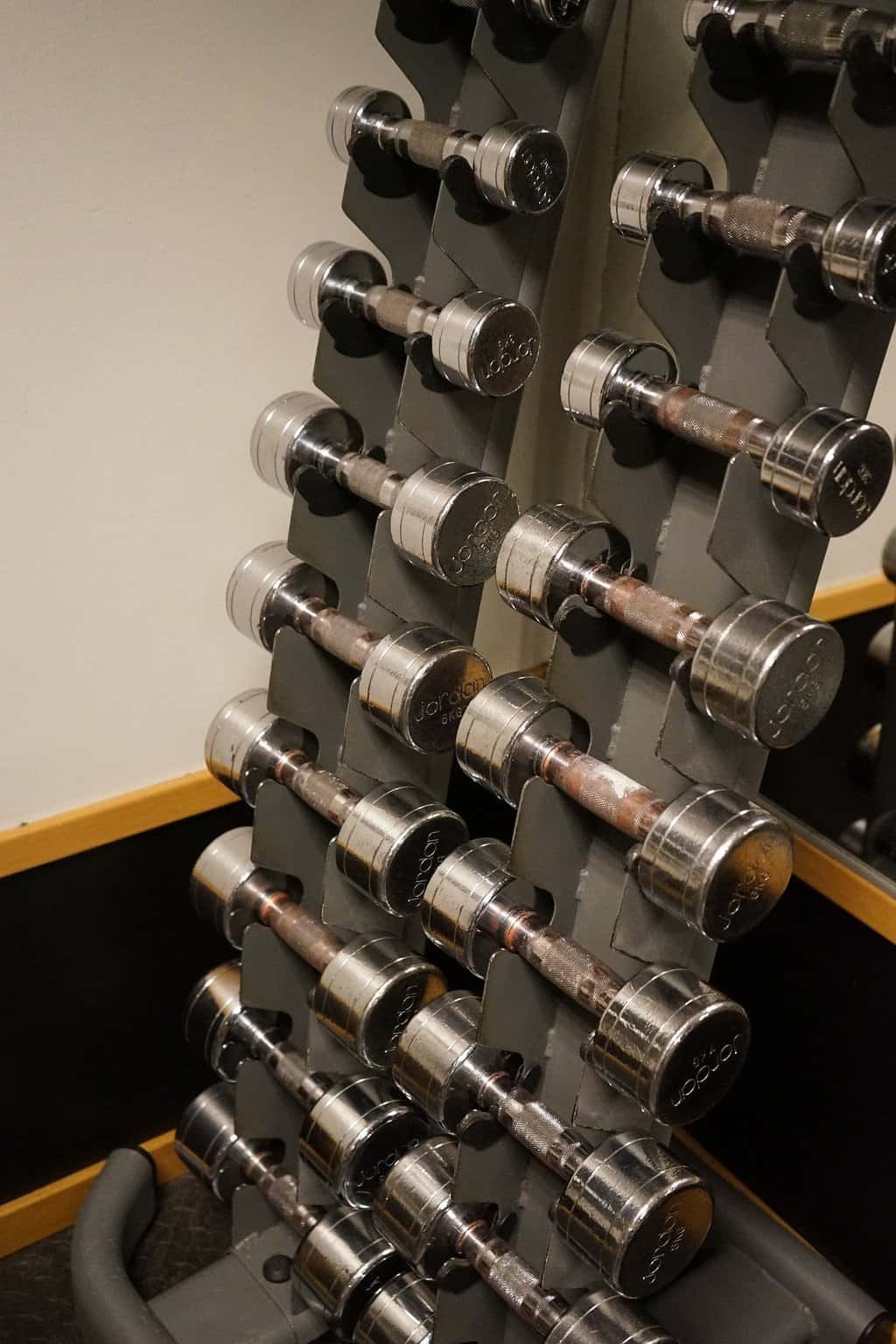 The workout equipment you use at home or in the gym varies in terms of quality. However, despite the difference in quality, almost all gym equipment, especially dumbbells will end up having rust. There are several reasons why your gym equipment might rust over time.
Improper Storage
The outer coating that dumbbells have is one of the reasons why they can't catch rust easily at first. However, once that outer coating is chipped away with usage and time, developing rust becomes quite easy.
One of the reasons that can cause the outer dumbbell coating to get chipped is improper storage. Most people tend to leave their workout equipment anywhere after they finish using them. This can cause the coating to wear down and, in turn, make it easier for rust to build upon the dumbbells.
Heavy Sweat
Sweat is inevitable, especially after an intense dumbbell workout. However, some people end up drenching more than their t-shirts in sweat. The presence of salt in your sweat can make the dumbbells rust. Always make sure you wipe down the dumbbells after using them to prevent rust.
Not Proper Oiling
Oiling your dumbbells gives them an essential protective coat that safeguards them from rust. Make sure that you oil your dumbbells regularly (at least once every month) and that the oil you use is what the dumbbell manufacturer recommends.
How to Take Care of Your Workout Equipment
You should take care of your workout equipment on a daily and weekly basis.
Daily Maintenance and Cleaning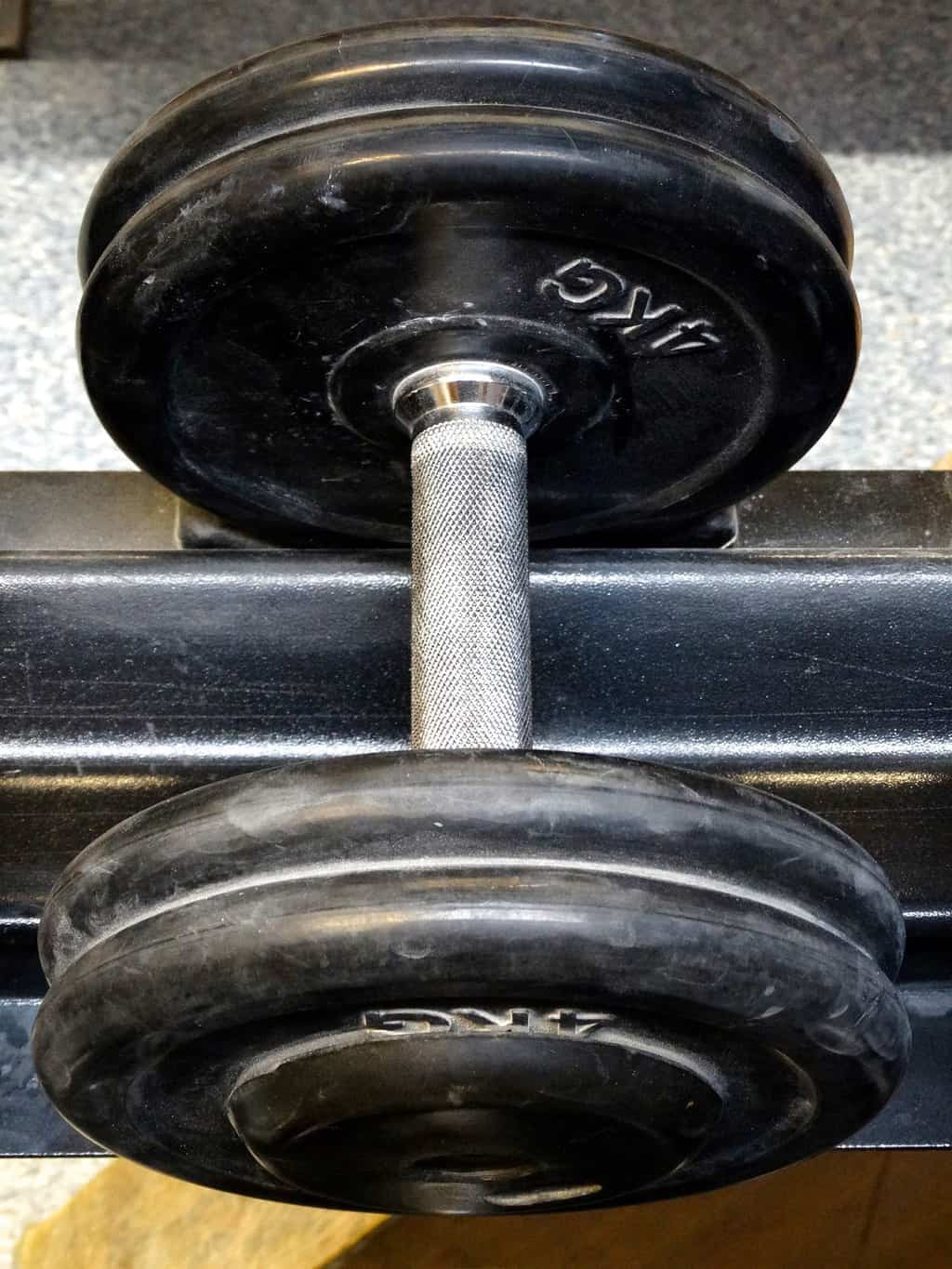 The first thing you need to do on a daily basis is wiping your dumbbells with a damp cloth, especially after a workout. If you prefer a thorough clean, you can use a mixture of water and mild dish soap.
Once you finish cleaning the dumbbells, dry the weights completely with a dry cloth. Drying with a cloth as opposed to air-drying prevents rust or corrosion from building up.
Weekly Maintenance and Cleaning
Unlike your daily routine, your weekly dumbbell maintenance has to be more thorough. However, make sure you stick to using soft cloths and mild cleaners. Once you finish cleaning your dumbbells, make sure you polish them with a non-appliance wax.
This wax provides your dumbbells with a long-lasting barrier that protects it from rust. It also makes the dumbbell look shiny.
What to Avoid When Cleaning Dumbbells
When cleaning dumbbells, avoid the use of harsh chemicals. Using harsh chemicals on dumbbells can damage the outer coating and expose the weights to rust.
Never use abrasive materials like hard bristle brushes to clean the dumbbells, as they can cause scratches to the dumbbell's surface. Stick to white cloths when disinfecting or cleaning your dumbbells.
Avoid the use of harsh disinfectants when disinfecting your dumbbells.
Conclusion  
Rust gives your dumbbells a completely different look. This can sometimes make it difficult to exercise, as they are no longer appealing to look at. With the above steps, you can easily remove rust and restore your dumbbells back to their original look.
After all, almost everyone loves using clean equipment to work out. Don't forget to make maintaining your dumbbells a regular thing, as this will help prevent rust from developing on them.