Over the years, dumbbells have become an essential part of most workout routines. The reason for their popularity is that they are versatile and easy to use. With dumbbells, you can create numerous workout exercises to help you work on different muscle groups. However, with the various available sizes, choosing the right one can be quite a challenge.
What Size Dumbbells Should I Use?
Size is an important consideration to make when choosing dumbbells. Each dumbbell size offers different benefits. However, using the wrong size dumbbell may cause injuries and strain your muscles as well. The size of the dumbbells you choose will depend on your strength training and muscle building goals.
If you want to increase your muscle mass and strength level, you can use 2kg to 4 kg dumbbells. If you want to tone your muscles without adding bulk, you can limit your dumbbell size to 2 kgs. Light dumbbells will still engage your muscles without adding any bulk.  
Get fit and lose weight by joining this full-body workout program!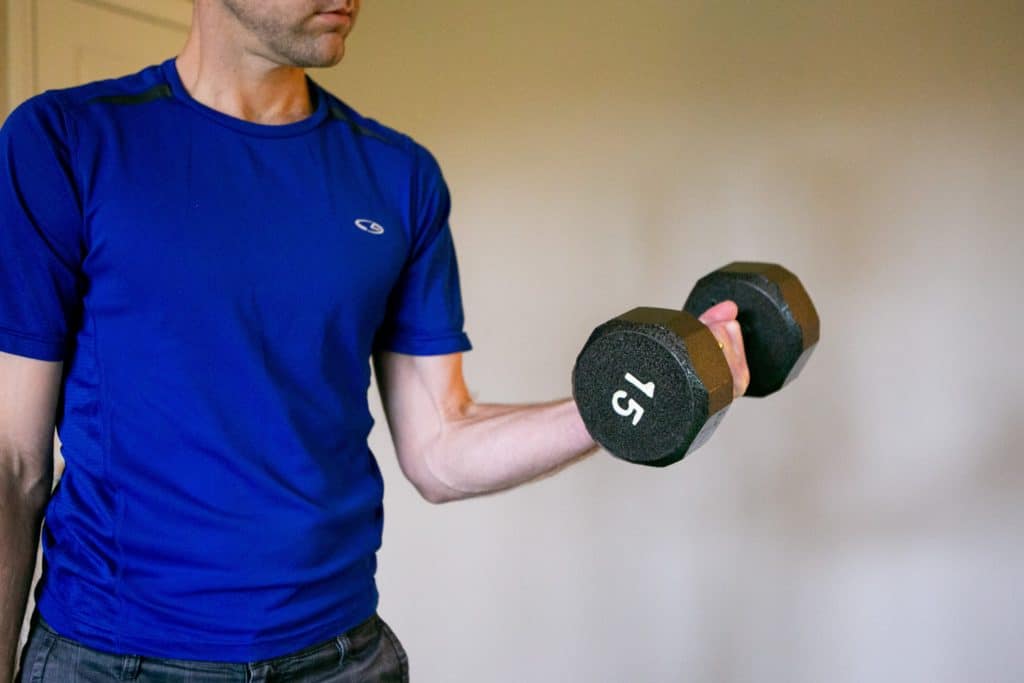 How do I Know What Dumbbell Weight to Use?
For you to know what  dumbbell weight you should use, there are several factors you have to consider, including:
Fitness level
Weight lifting goals
Type of exercise
Fitness Level
Every fitness enthusiast has a general idea of how fit they are. However, knowing the specifics of your fitness level can help you determine the right size of dumbbells to use when working out. It also allows you to monitor your daily progress and develop a plan that enables you to remain focused.
The best way to determine your fitness level with dumbbells is by testing your muscular strength through a dumbbell test. You can start with a five-pound dumbbell, if the weight doesn't make your muscles tired when lifting, you can move on to the next dumbbell size. Once you feel that a dumbbell weight is causing your muscles to strain, don't move to the next dumbbell.
Remember, the goal of this test is to find a dumbbell size that fits your fitness level. Make sure you choose a size that is right for your body. Never select a dumbbell size based on what others are using.
Lifting Goals
There is no uniform formula that can help anyone determine their weight lifting goals. We are all different, and so are your weight lifting goals. Most people want to develop specific muscle groups, while others want to build their endurance.
Whatever your weight lifting goal may be, it still plays a significant role in helping you choose the right dumbbell size. If your primary goal is to build muscle, the best size would be heavy dumbbells. If you want to build your muscle endurance, the best size would be light to moderate dumbbells.
Exercise Type
The dumbbell size you use should match the exercises you want to perform. Every exercise you perform with dumbbells works on your body differently. Some work on your glutes, abs, upper back, and biceps, among other muscles.
So, if the exercise you want to perform works on your upper back, you can use light to medium dumbbells. If the workout works on your glutes, then the heavy dumbbells will do just fine.
What Weight Dumbbells Should I Use To Tone My Arms?
The first step to determining the dumbbell weight you should use to tone your arms is choosing exercises that target your arm muscles since the weight will depend on these. Once you have different workouts that can target your arm muscles, the next step is determining the dumbbell size to use.
If your workout routine comprises of toning exercises like dumbbell curls, the dumbbell size has to be light. For this type of exercise, you don't need to have a lot of weight. If you have exercises like dumbbell rows, you can use heavy dumbbells in short reps.
What Weight Dumbbells Should I Use To Build Muscle?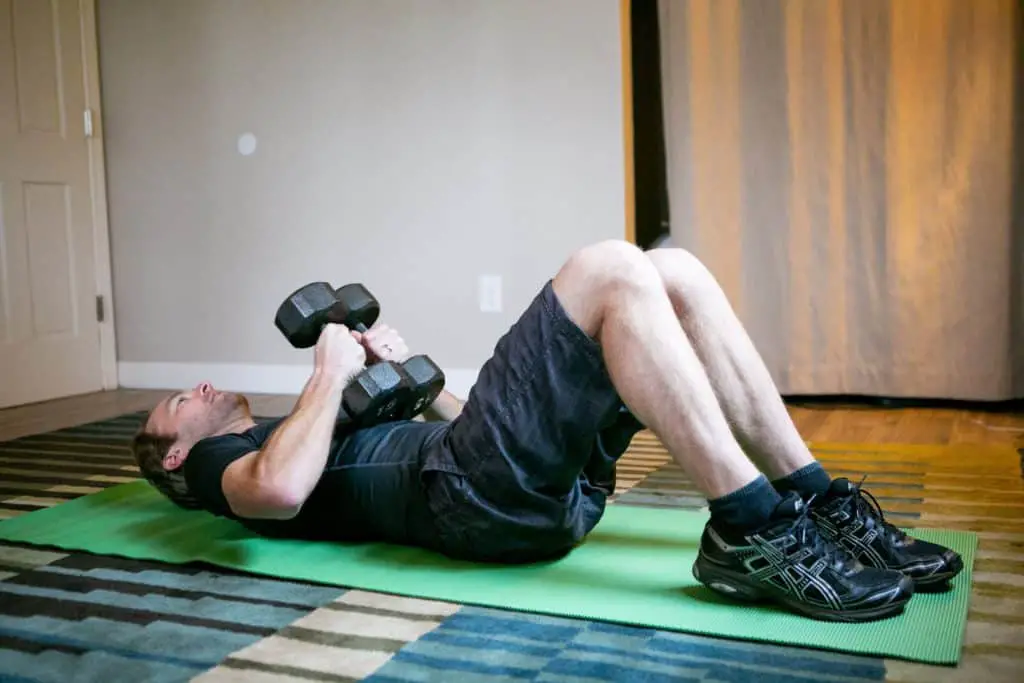 The dumbbell size you should use to build muscle varies depending on your experience level. For instance, beginners cannot start using heavy dumbbells to build muscles. For beginners, you can start with light dumbbells and increase the weight over time. 
Make sure you also master proper form and technique when using the dumbbells. This will help prevent injuries and strain on your muscles.
Which Dumbbell Size Is Best For Beginners?
The best size dumbbells for beginners are light dumbbells. You can start with a 2kg dumbells and then start working your way up. Once you learn proper form and technique, you can slowly continue adding more weight, but make sure the weight you add doesn't strain your muscles. When adding weight, first test it with a few reps. This will help you determine if your body can handle the additional weight.
Conclusion
Deciding the right size dumbbell to use is one of the most important decisions you can take in your weight training. Size is essential when determining the type of exercises to include in your routine. Remember, not to start too heavy, especially if you are a beginner. Also, make sure that your diet and rest routine are in sync, as this is the best way you can increase your muscle mass.