Running and walking are among the easiest exercises, especially for beginners. However, building a consistent workout routine that requires you to get out of the house can be a considerable challenge to many people. Luckily, you can rely on the best treadmill under $500 to experience the same results as running outdoors. 
The Top Treadmills Under $500 Available
A treadmill is an effective indoor exercise machine that enables you to simulate the act of running and walking at your home. The best treadmill under $500 works just as good as most high-end machines. Besides, it also allows you to exercise any time of the day regardless of the weather or temperature outside and also exercise as you watch your favorite TV shows. 
Brand
Best Overall
XTERRA Fitness TR150 Folding Treadmill
Best Manual Incline Treadmill
Sunny Health $ Fitness SF-T4400 Folding Running Machine
Product
Product Dimensions
63.4 x 28.75 x 51.4 inches; 108 Pounds
62L x 25.5W x 50H, 103 Pounds
Special Features
has 9 Built-in workout programs
Best Overall
Brand
XTERRA Fitness TR150 Folding Treadmill
Product
Product Dimensions
63.4 x 28.75 x 51.4 inches; 108 Pounds
Best Manual Incline Treadmill
Brand
Sunny Health $ Fitness SF-T4400 Folding Running Machine
Product
Product Dimensions
62L x 25.5W x 50H, 103 Pounds
Special Features
has 9 Built-in workout programs
Best Treadmill Under $500 Overall: XTERRA Fitness TR150 Folding Treadmill
The XTERRA Fitness TR150 Treadmill is one of the top-rated folding treadmills in the market today. It comes from a popular brand renowned for developing premium exercise equipment that takes your expectations beyond the limit. Like other exercise products from the brand, the folding treadmill offers advanced training programs that ensure you experience an exceptionally comfortable workout. 
Moreover, the XTERRA treadmill will challenge you to constantly keep moving. It comes with a 5-inch easy-to-read LCD console that monitors all the important workout feedback, including calories, speed, distance, time, and pulse. 
The XTERRA folding treadmill comes with hand pulse grips sensors mounted conveniently on the side handlebars to ensure you remain in your training zone and achieve your workout goals. It also features conveniently placed speed keys that provide easy and fast control of your indoor workout.
Finally, this folding treadmill features a soft deck cushioning technology that offers multiple cushioned points on the deck support system, which allows for optimal impact absorption. It comes with an adjustable incline that includes three manual incline settings for a wide range of options, all in a powerful 2.25HP super quiet motor. 
What We Like 
Powerful 2.25HP quiet motor
Folding deck design
Adjustable incline
Easily accessible speed keys
Hand pulse grips
Soft cushioned deck
5 inches LCD console
What We Didn't Like
Relatively smaller running surface
A poorly designed incline feature
XTERRA Fitness TR150 Folding Treadmill
Large 16" X 50" Walking/Running Surface Accommodates Users Of Many Sizes And Stride Lengths.110V...
Intuitive 5" Lcd Display Is Easy To Read And Keeps You Updated On Speed, Incline, Time, Distance,...
12 Preset Programs And 3 Manual Incline Settings Offer Unmatched Variety For Your Workouts
Best Manual Incline Treadmill Under $500: Sunny Health $ Fitness SF-T4400 Folding Running Machine
The Sunny Health & Fitness SF-T4400 Folding Machine comes with 9 built-in workout programs, a tablet/phone holder, and handrail controls. These features provide additional comfort and accessibility that you need during your routine workout plan. 
This treadmill comes with a soft drop system that helps you to unfold it easily without causing damage or a huge slam to your carpet or wood floor. Moreover, the treadmill includes a digital monitor that keeps track of your pulse, time, distance, speed, and calories burned. This makes it easier for you to keep track of your fitness goals. 
On that note, the digital monitor comes with a power-saving function, manual mode option, while the device holder includes a safety lock function.
The treadmill also comes with built-in transportation wheels that allow for effortless relocation. This running machine also features quick speed buttons on the handrail, including start, adjust speed, and stop controls. The Sunny Health & Fitness machine has three manual incline levels with 0%, 2%, and 4.37% incline percent.
The three manual incline levels allow you to personalize the intensity of your workouts. However, it is important to understand that you will have to lubricate your running machine before its first use.
Finally, the treadmill also comes with a 2.20 peak HP drive system that offers about 5-9 MPH speeds. The machine comes with a maximum weight limit of up to 220 pounds and 49L x 15.5W inches running surface.
What We Like
2.20 peak HP drive system
Easy folding mechanism
Soft drop system for effortless, hand-free unfolding
Quick handrail button controls
Digital monitor with 9 built-in workout programs
Pause function
What We Didn't Like
The belt might need regular adjustments
Includes several plastic parts
Sale
Sunny Health & Fitness Folding Incline Treadmill...
2.20 peak HP drive system provides speeds of 0.5 - 9 MPH along with 3 manual options for adjusting...
Designed for a max user weight of 220 lbs. with 49 L x 15.5W inches of running surface
Easy folding mechanism and soft drop system helps you unfold your treadmill safely and hands free
Best Wide Belt Treadmill Under $500: MaxKare Folding Electric Running Machine 
No products found.
The No products found. comes with a powerful motor consisting entirely of copper. With this great motor, this exercise machine provides a quiet and smooth running experience and also allows you to adjust the speed from 0.5 to 8.5 MPH. 
Moreover, the MaxKare treadmill features 15 Preset programs and a large LCD. The smart design LCD monitor enables you to make one-touch operation and also enjoy home or indoor workouts. You can also track real-time data during workouts, including time, distance, calories, speed, and heart rate with the LCD screen. 
The MaxKare treadmill comes with a 17-inch wide multi-layer belt that provides a great running surface for people of almost all sizes. It also comes with the revolutionary anti-shock system that has the ability to withstand up to 220 pounds weight. Apart from providing a better running experience, the anti-shock system protects your knees from potential injuries during workouts. 
Besides, this treadmill features a foldable design that makes it easier for you to assemble it. The design also allows you to store the treadmill in a room with limited space. It also comes with a stable and robust design that decreases vibration and reduces noise to your floor for a quiet workout experience. 
What We Like 
Rubber tread belt
Stable and robust design
Quiet workout experience
Three manual adjustable inclines
Transportation wheels
Foldable design
Large handrail and LCD display
What We Didn't Like 
No warranty included
Does not include Bluetooth connectivity feature
No products found.
Best Electric Folding Treadmill Under $500: Merax Electric Running Machine
If you are looking for the right electric folding treadmill under $500, the Merax Electric Running Machine offers a better option. The running machine comes with a multifunctional display that enables you to monitor your performance. This shows the speed, distance, time, and burned calories for a better and effective workout in your home. 
Moreover, the treadmill features great speakers that allow you to play your favorite music during workouts by inserting a USB flash drive or plugging in your phone. The running machine comes with a foldable design, which allows for easy and super-fast assembly. Apart from the fast-folding design, the treadmill has a compact footprint. 
With the great design, you can easily and conveniently transport the running machine with its wheels from one point to another. Therefore, you can store your treadmill in other rooms after every session. 
The running machine has a quiet, smooth, and powerful 1.5 HP motor that supports speeds of between 0.5 to 7.5 MPH. Besides, the treadmill supports three countdown modes and 12 present programs that allow for a wide range of fitness goals. It also includes quick buttons on the handles to allow you easily change the speed settings. 
What We Like 
Quiet, smooth, Strong 1.5 HP motor 
Three countdown modes and 12 preset programs
Quick, convenient buttons on the handles
Multifunctional LCD
Fast and easy assembly
What We Didn't Like
Requires lots of maintenance as it should be oiled and dust wiped regularly
Poorly made as compared to high-end products
Sale
Merax Electric Folding Treadmill – Easy Assembly...
【Real Space Saver】Super fast and easy assembly. This Merax folding treadmill boasts a compact...
【Multi-functional Display with Speakers】Multi-functional LCD Display to track your performance...
【Strong 2.5HP Motor】A smooth and quiet 2.5HP treadmill motor allows for 12 preset programs and 3...
Best Remote Controlled Treadmill Under $500: GYMAX Under Desk Folding Walking and Running Machine
The GYMAX Under Desk Folding Treadmill features an innovative dual display screen design that allows you to track your progress in achieving your fitness goals. These include the LED display below the armrest and a touch screen that is placed above it. The touch screen features flashing lines that offer a wonderful visual experience when walking or running.
Additionally, the folding running machine comes with an installation-free design that saves you energy and time. The treadmill is equipped with a 2.25HP super quiet motor that provides excellent power for high-intensity workouts. Besides, the workout machine features a sturdy construction that allows you to run or walk smoothly without making any disturbing noise.
The folding treadmill includes a remote controller that enables you to change the running speed conveniently, which protects you against potential accidents and interruptions. Besides, the machine offers a 2-in-1 walking and running function as it comes with two modes.
Moreover, the folding running machine comes with several safety features for a safe and enjoyable workout experience. The treadmill comes with a safety key and a 7-layer non-slip and shock-absorbing running belt that offers an adequate cushion for your muscles and joints.
The safety key allows you to stop the machine immediately in case of any risky incident. Besides, the GYMAX treadmill includes a Bluetooth speaker that you can easily connect to any electronic equipment. It also includes a phone holder that ensures that you can enjoy your favorite music while running.
What We Like
2-in-1 walking and running function
Innovative dual-display design
2.25HP quiet motor
Safety key, non-slipping, and shock-absorbing running belt
Great load-bearing capacity
Bluetooth speaker
What We Didn't Like
Relatively louder as compared to high-end products
The power cord is considerably short
Not suitable for users weighing over 200 pounds
GYMAX Walking Pad, 2.25HP Dual Display Foldable...
【Unique Dual Display】 Featuring 2 LED screen (one on handrail and one front the running belt),...
【Easy Assembly & Folding】This folding treadmill for home will come to you mostly assembled, and...
【2 in 1 Treadmill with 2.25HP Motor】GYMAX portable treadmill offers you 2 exercise modes:...
Best Lightweight Folding Treadmill Under $500: Weslo Cadence Treadmill 
If you are looking for a relatively affordable treadmill with a folding design, the Weslo Cadence Folding Treadmill is a great option. Despite being one of the most affordable treadmills, it comes with great features that make it ideal for apartments. 
The running machine comes with a 2.5 HP powerful motor, which is a huge bargain considering the budget. However, the motor does not come with that cost without a little hitch as it is not entirely silent. The treadmill also comes with a blue-tinted LED display that enables you to easily keep track of speed, time, heart rate, and burned calories. 
Moreover, the running machine comes with preset exercise programs that provide more options for effective workouts. The exercise programs come from certified personal trainers and professionals. This folding running machine features a lightweight design, which makes it easy to move it around your home with its wheels. 
The folding treadmill features a 2-point adjustable manual incline that allows the user to run on an inclined or normal surface. This machine also comes with a console that includes a heart icon that monitors your heart rate and features speed buttons for convenient adjustment. 
What We Like 
Intense studio workouts
Lightweight folding design 
Comfort cell cushioning
Blue tint LCD monitor
SpaceServer compact design
2-position manual incline
Over 16000 Workout programs (Available upon activation)
Thumb sensor heart rate display
What We Didn't Like 
Motor not entirely silent
Not ideal for users with 6ft height or more
It is not a professional treadmill 
Weslo Cadence G 5.9i Cadence Folding Treadmill,...
Start Your Complimentary 30-Day iFIT Membership; Stream live and on-demand workouts on your...
Large LCD Display; follow your workout stats in real time; iFIT-enabled for trainer-led workouts...
Adjustable Speed and Incline; Manually Adjustable 2-Position Incline; 0-10 MPH Digital QuickSpeed...
Features and Considerations About Treadmills Under $500
Treadmills offer countless health benefits as well as a good way to stay active while maximizing the space of your home gym or even a small apartment. However, they can be quite expensive, too. How can you know that you're getting a high-quality treadmill without breaking the bank? 
Here are the main factors that you should look into before investing in a treadmill under $500.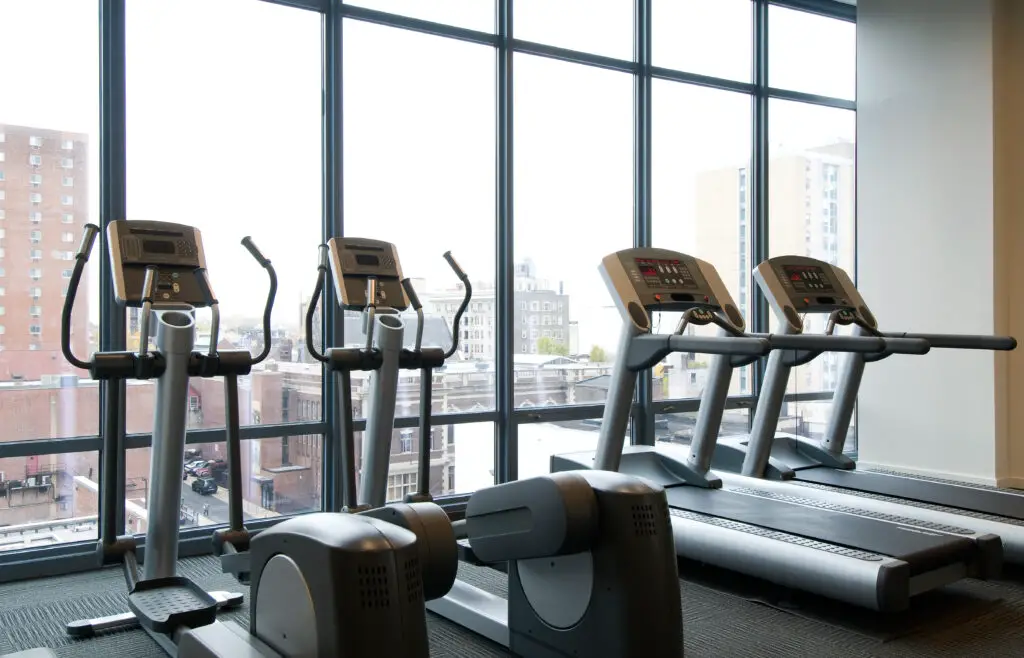 Treadmill Usage
One of the first things you need to consider while buying a treadmill is the use you plan to give it. Are you simply testing the water? If that's your case, it's better to not make a huge investment to find out you don't like working out indoors or you prefer to walk outside.
A treadmill under $500 is an affordable way to ease your way into running and working out from the comfort of your home and without risking a lot of money.
Running Belt (Surface) Size
When choosing the right treadmill under $500, another feature that you will need to look into is the belt size. Usually, running machines within the affordable range come feature shorter decks to ensure its cost remains low. 
The running belt is one of the first things it wears and tears in a treadmill Make sure the running belt is reliable enough and the size is good enough for you.
Reliability and Warranty
A treadmill will require maintenance and servicing, especially if it is used consistently. Consequently, it's often better to pick a brand that has been in the market for a while as it is highly likely that their products offer great reliability.
Space and Storage
Most of the treadmills under $500 come with a compact design, which makes them ideal for people with limited space. Besides, some treadmills feature a folding design, which could be useful in your living space.
Ask yourself: where are you keeping this treadmill in your home? Do you plan to always have it there? Are there any spaces where you can store it after your workouts? Answering these questions can help you make a better, informed decision.
Motor Size and Weight
You should also pay great attention to the motor size and weight capacity as the machine can stall if your weight is above the capacity limit. Therefore, if you are a heavy person, consider running machines that are purposely designed to support hefty users so you don't risk damaging it. 
Design
Usually, a treadmill under $500 features a simple design with just basic features that can't compare with high-end machines.
However, you can find treadmills under $500 that look good enough and include premium features at this particular budget.
For example, most of the treadmills in this category come with a folding design that allows you to move them around and store easily. Some treadmills will also provide a hydraulic system for hands-free folding and unfolding.
Console and Display
Running machines under $500 should feature an exceptional display and console that serves the purpose without any display issues. The console should be well-advanced to provide all the major statistics, including speed, distance, heart health, distance traveled, time, and calories burned.
Besides, the display should be wide enough and include bright backlit to provide enough light when reading data on your workout. Investing in such a machine allows you to keep track of your progress, which can provide great motivation.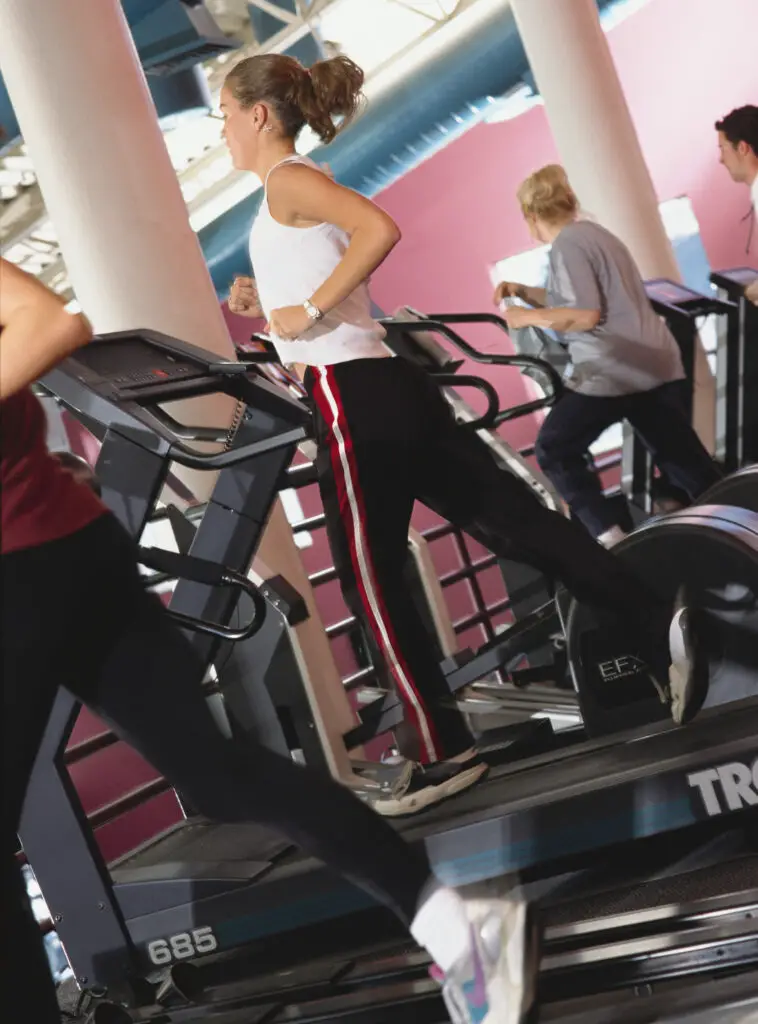 Power Incline
Some treadmills in this category come with manual inclines, which is understandable since these machines are mid-tier running machines. However, we would expect the best treadmill under $500 to include automatic incline.
Machines with manual inclines do not offer a great user workout experience as they require you get off the treadmill to adjust the incline. This can cause inconveniences and spoil the momentum during workouts, which may end up ruining your session.
Safety Tips for Using a Treadmill
While treadmills are effective in helping you enjoy a great workout experience, it is good to mention that they can also be dangerous if not handled or used carefully. Here we look at six crucial treadmill precautions you should observe while using treadmills.
Check the safety features on the machine: First, ensure you check the safety features in your running machine before using it. Familiarizing yourself with the safety features provides you with vital options to take when things get out of hand or if you need to stop instantly.
Clear the room: You also need to ensure that your workout room is clean and free from any clutter when installing your treadmill. Installing your treadmill in a clear room allows you to jump off the treadmill without suffering injuries in case of any accidents.
Start Slow: When using a treadmill, it is wise to start slow and build on the momentum as you gradually increase speed. Therefore, even if you are an expert, you should avoid banging the top speed immediately when you get on the running machine.
Look forward: In most cases, beginners tend to focus on their feet while running on the deck. This is a dangerous practice that can easily cause you to lose balance and bump into other items. Consequently, you should look forward every time you are on the treadmill whether running or jogging.
Keep Kids Away: Kids are inquisitive, especially when they find you doing anything that appears to be engaging and exciting. However, you should not allow them to come near a moving treadmill as they can throw their small hands onto moving or sharp parts leading to accidents. To avoid this, you can lock the door to your workout room to keep the children away.
Always Reduce Speed Before Getting Off the Treadmill: Even if you're an expert, it is not wise to act as brave while using the running machine as you can easily suffer injuries. Instead, press the emergency button or slow speed in case you want to get your kids off the machine or want to answer the door.
Frequently Asked Questions (FAQs)
Before we finish this buying guide, we wanted to answer some of the most common questions about treadmills under $500.
What Is the Ideal Size of the Running Deck?
Usually, running decks are available in different sizes depending on the type of workout it is designed to provide and price range. However, 20" x 60" and 20" x 55" are the most common deck sizes.
Is Using a Treadmill as Effective as Outdoor Running?
Running on a machine is certainly safer and better as you will not have to deal with obstacles. For instance, you won't face harsh weather, potholes, and crowded sidewalks. Given the number of options to customize your workout and the fact that your treadmill is always available (even if it's raining) can make it as effective as running outside. 
Wrap Up
With the latest advancement of technology, there are many treadmills in the market today. Regardless of the premium features that a running machine has, it is always important to examine the key factors before buying a machine. We believe that our guide will help you find the best treadmill under $500.