Kettlebells are, without a doubt, a fantastic workout that can be done by almost anyone. But, kettlebells, including those with adjustable weights can be rough on your hands and wrists. If you're having a problem with ripping up your hands or bruising your wrists, you might want to look into some kettlebell gloves and wrist guards.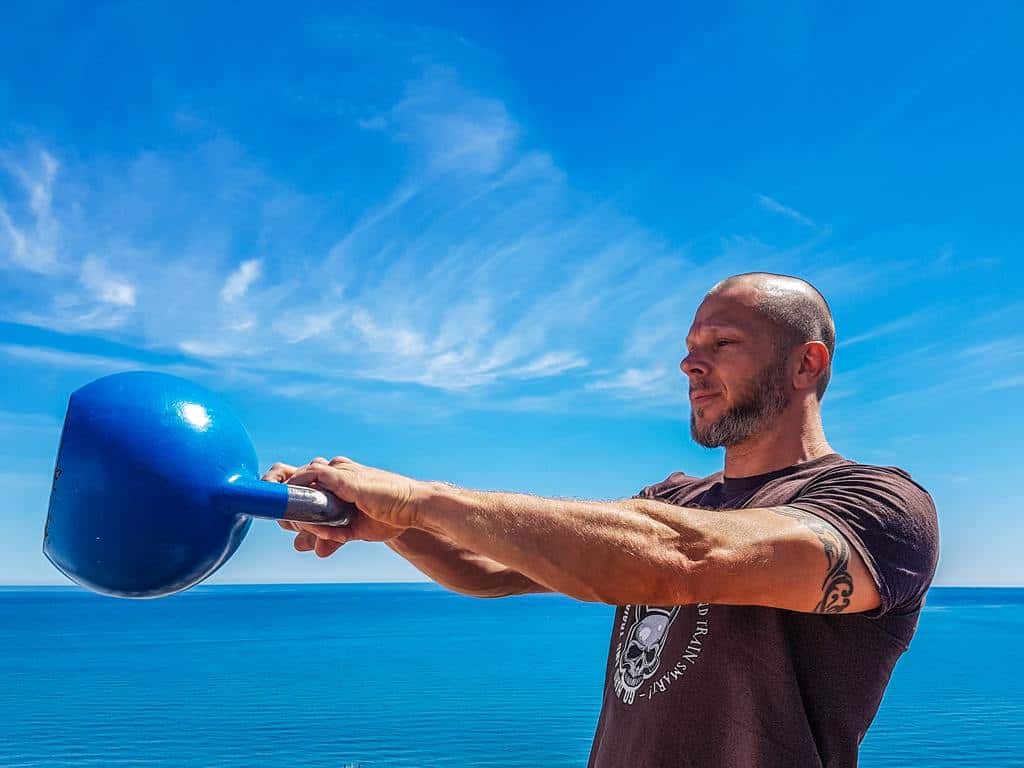 ​The Best Kettlebell Gloves
Brand
Best Overall
​Weight Lifting Gloves by Fit Active Sports
Best Workout Gloves
​The Gripper by Fit Four
Best Adjustable Strap
​Evoshield Protective Wrist Guard
Product
Material
Made of Silicon Printed Neoprene
Microfiber; 40% Synthetic Leather, 50% Lycra, 10% Silicone
Best Overall
Brand
​Weight Lifting Gloves by Fit Active Sports
Product
Material
Made of Silicon Printed Neoprene
Best Workout Gloves
Product
Material
Microfiber; 40% Synthetic Leather, 50% Lycra, 10% Silicone
Best Adjustable Strap
Brand
​Evoshield Protective Wrist Guard
Product
​The Gripper by Fit Four
The ​Fit Four Callus Guard Gripper Glove is designed to be the bare minimum. If you're looking for gloves that will protect the meat of your hands and fingers but won't get in your way at all, then these are perfect for you.
They are made of synthetic leather with silicone pads for extra grip. They offer just the right amount of protection so your hands don't get chewed up and they don't interfere with motion. While they are great for people who want the least amount of skin covered, they might not cover enough for everyone.
The Gripper is an effective glove choice with four size options and four color options for some customization. These gloves offer high performance to help improve your grip, but are not ideal for people who want a full hand glove.
Sale
​Weight Lifting Gloves by Fit Active Sports
If you're looking for full hand protection without limiting mobility these weight lifting gloves are worth your while. They cover just the front of the hand, leaving the back open for complete range of motion and ventilation. That means no bad smells or sweaty gloves.
With these New Ventilated Weight Lifting Gloves with Built-In Wrist Wraps, Full Palm Protection & Extra Grip you get full palm, finger, and thumb protection. The tops of your fingers are still free to move around as they please.
Additionally, they feature a built-in wrist strap that provides a little extra support for the wrists. They are perfect for people of all experience levels working with kettlebells or other types of weight lifting.
These gloves focus on your comfort while they also allow for an intense kettlebell workout. You can focus on your workout without worrying about calluses or ripping up your skin.
An added bonus to the protection and comfort these gloves provide is the fact that they are made of neoprene. This material is highly resistant to tears and rips, so you can count on these gloves to be with you long term.
New Ventilated Weight Lifting Gloves with Built-In...
FULL PALM PROTECTION * No more torn hands and no more calluses. This premium weightlifting glove...
BUILT-IN WRIST WRAPS * Experience these uniquely designed weight lifting wrist wraps that offers...
EXTRA TIGHT GRIP * Discover the one of a kind palm design of Silicon Printed Neoprene for extra grip...
​The Best Kettlebell Wrist Guards
Quest Kettlebell Wrist Guard
When doing moves such as the clean or snatch you will likely have to deal with the kettlebell slamming into your wrists. The Quest Kettlebell Wrist Guard are an excellent solution to that problem.
They feel just like a sweat band but with padded inserts to give you the protection you're looking for. The one size fits all design makes them a good choice for anyone, without having to worry about buying the wrong size.
They are designed to be slim fitting so the kettlebell can stay close to your wrist when you're working out. Plus, they slip on and off easily just as if you were wearing a regular sweatband. Additionally, the terry material makes them machine washable for easy cleaning.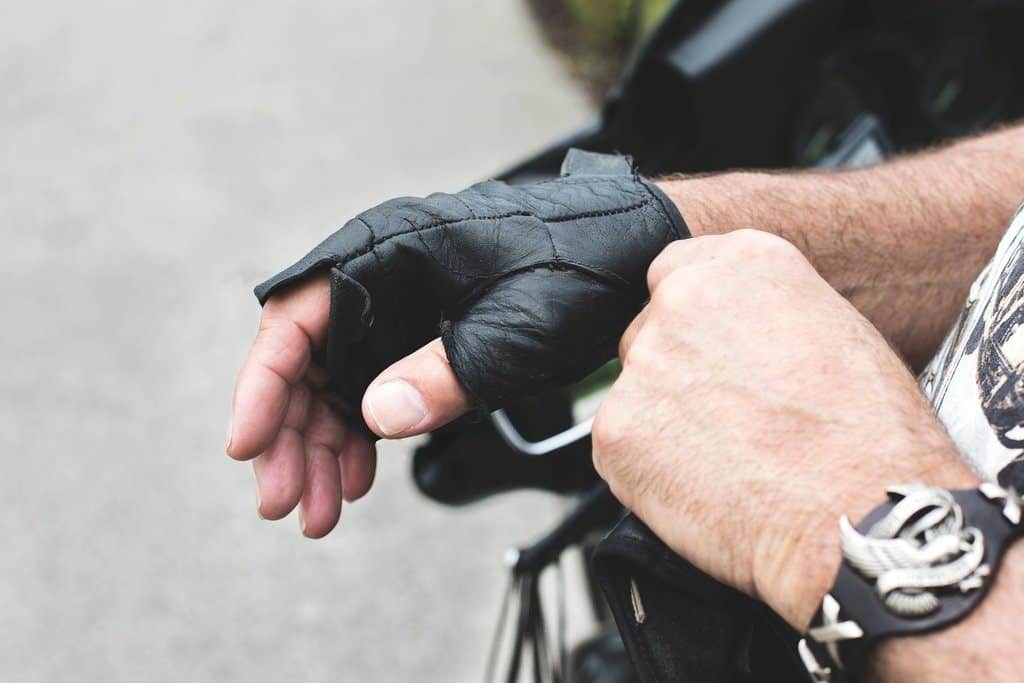 Sale
Quest Athletics Kettlebell Wrist Guard (Pair) -...
Strong plastic insert surrounded by a traditional knitted wrist band;
Absorb impacts and abrasions from Kettlebells workout; No more bruised wrists or forearms;
Soak up sweat from those intense training sessions;
​Evoshield Protective Wrist Guard
The​ EvoShield MLB Protective Speed Stripe Wrist Guard works by using a gel shield that starts out soft but then hardens to mold to your wrist in about 30 minutes.
The shield is thin and lightweight so you don't have to worry about bulky plastic. Made of multiple layers of foam and gel, the shield disperses the impact of the kettlebell, so you won't feel a thing.
The shield is held in place with a neoprene sleeve that slips on and off. Not only is this wrist guard perfect for kettlebells, it is also designed to transition easily between sports. You can use it in any activity where you're worried about your wrists. It even comes in eleven different color options.
EvoShield MLB Protective Speed Stripe Wrist Guard,...
Custom-molding gel-to-shell shield allows for complete comfort and flexibility
Gel-to-shell shield disperses impact and protects better than traditional foam and plastic gear
Neoprene sleeve holds shield in place while providing a comfortable, compressed fit
Benefits of Kettlebell Gloves & Wrist Guards
Kettlebell gloves improve your grip on the kettlebell, and they also improve the comfort for your hands during your heaviest kettlebell workouts.
Your last rep shouldn't be determined by fear of hurting your skin, but by the exhaustion of your muscles. Adding some gloves could help you get in more reps and keep your hands in good shape.
Additionally, wrist guards will help you if you're having a problem with hard kettlebells banging into your wrists. (This is why people like to go for ​the softer version of the kettlebell.)
While neither gloves nor wrist guards are a requirement for kettlebell training, they can be worn during your workout. They might make you more comfortable and give some extra protection to your wrists and hands.
Qualities to Consider for Your Kettlebell Gloves and Wrist Guards
Using the right kettlebell gloves and wrist guards will provide you the best possible workout experience. But with so many designs to choose from, it is difficult to know which of those will give you the comfort and maximum protection you need. Here is a guide to help you decide which kettlebell gloves and wrist guards to purchase.
360 Degree Protection
Kettlebell wrist guards are meant to protect your forearm when lifting. However, some wrist guards, especially ones with just one molded plate, tend to move around your wrist. So it is recommended that you buy one that has a 360-degree protection. This will help prevent your wrist from bruising, regardless of where the kettlebell hits.
Flexibility
The best kettlebell gloves and wrist guards are designed with flexible inserts. Hard inserts help absorb impact and abrasions, but they can interfere with your workout. It is better to choose a flexible glove or wrist guard that will give you a wider range of mobility.
Padding
The padding on your kettlebell gloves and wrist guards should provide you with enough protection to prevent your skin from getting calluses, blisters, cuts and other forms of irritation from holding the kettlebell. It also helps relieve pressure from your hands and wrists no matter how much weight you are lifting.
Use only those that have a reasonable amount of padding. Too much padding could make for an uncomfortable grip and can restrict your movements.
Material
Material type is one of the most important features to consider when buying kettlebell gloves.
These are the types you'll commonly see that are available in the market right now:
Leather
Rubber
Neoprene
Silicone
Cotton mesh
Spandex
When deciding which type of kettlebell gloves to buy, you have to carefully consider what benefits you are looking for. While leather can give you better protection, they are not as breathable or flexible as compared to synthetic materials like spandex, neoprene and mesh.
Good thing, there are kettlebell gloves out there that offer a combination of these materials. It's up to you to choose which one best suits your needs.
​Conclusion
It is never a bad idea to try out a wrist guard or glove, especially if you're experiencing pain while working with kettlebells.
While searching, make sure you pick an option that is durable, provides the proper amount of protection, and won't interfere with your movement. You can find many awesome choices on Amazon or from any fitness gear website.