For people who work out regularly, going to the gym can be tedious. The memberships cost money and (let's face it) sometimes other gym goers can be downright obnoxious. To make you experience at the gym more enjoyable, you may want to consider a home gym.
​Why To Consider a Home Gym
Done right, a home gym will save you time and money. Of course, it is daunting to make the space and spend the money on equipment, but it could be worth it for the complete control of your workouts.
If going to a gym is getting old, you might want to consider the benefits of working out a little closer to home. Here are 7 reasons investing in a home gym will be worth it in the long run.
​1. Privacy
If you are someone who feels awkward or uncomfortable working out in front of others, then a home gym is the perfect solution. Just imagine: you can wear whatever you want, grunt as loudly as you want, and use whatever equipment you want without waiting for it.
​Your Gym, Your Way
​You never have to worry about being judged by strangers so you may feel more free to try new workouts. You also won't have worry about getting unsolicited advice from gym staff, or people who think they're gym staff. There will never be any worry about embarrassment in the private oasis that is your home gym.
In your home gym, you will be able to watch your TV shows or listen to your music unencumbered by headphones. You won't have to take anyone else into consideration when picking the volume of your tunes. So turn up the volume and let the music motivate you. You can even use all the chalk you want without being reprimanded.
​Better Workouts
You may even find yourself working out a little harder since you have no one else looking at you and you don't even need to think about how you look while working out. Additionally, not having to worry about someone taking your machine will help you feel more relaxed and not on edge about other people swooping in.
Another bonus is that you will never have to think about crowds. No one likes working out surrounded by people and it can be impossible to get the machines you are looking for at peak hours. You can take solace knowing that after work you can go home to nice empty gym and relieve the stress of a long day, without interruption.
​2. Time Savings
Sometimes the prospect of driving to an over-crowded gym with lackluster equipment can be completely demotivating. However, it is much harder to convince yourself to skip your workout when your "commute" to the gym is about one minute.
​Travel Time
Depending on how far away your gym is, you probably add about 20-30 minutes to your workout just in travel time. That is time you could spend going a little harder on your workout, or even better, just being at home.
Not only will working out take up less time in general, a home gym allows you to utilize your time more efficiently. In your home gym, it will be so much easier to use the time you have. Only have 20 minutes? You can squeeze in a 30-minute workout since you won't have to worry about the hassle of traveling to the gym.
Who wants to battle rush hour traffic just to get in a workout after work? It is so much easier to go straight home and know that you can take your time getting there. You will ultimately be able to spend more time with your family since you will be in your home for your workout.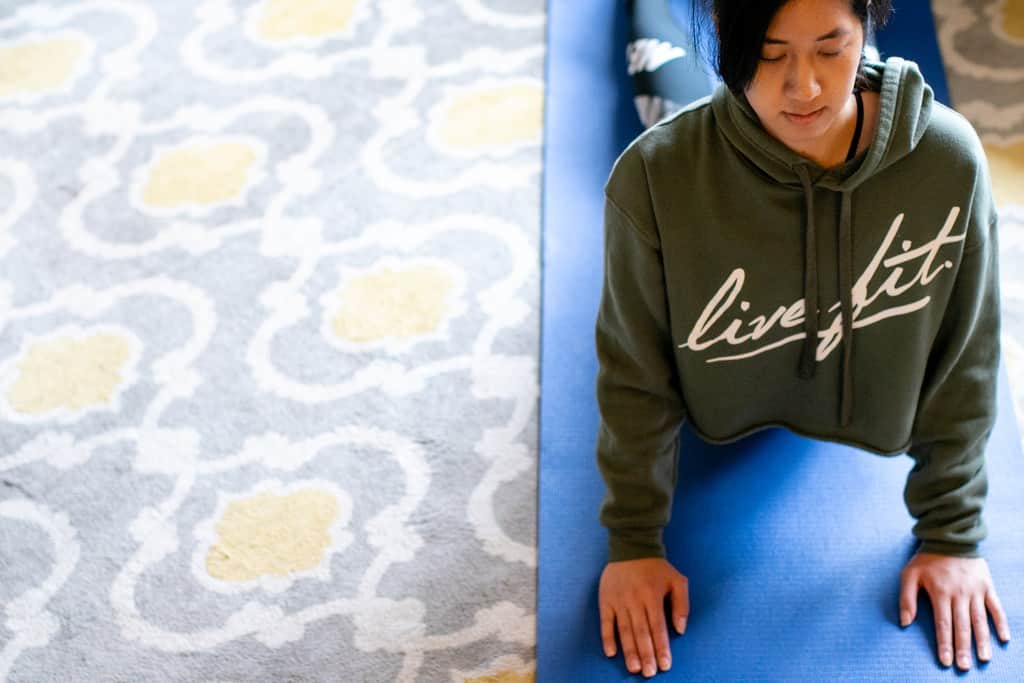 ​Quicker Workouts
Plus, your workouts will be quicker since you will know that the exact equipment you want will be available when you want it. When you're working out at a commercial gym, the time spent traveling to and from the gym, putting your stuff in lockers, waiting for equipment, and possibly showering can be equal to time actually spent on the gym floor.
3. Customization
Of course you should always tour a gym before you sign up, but even if you think they have all the equipment you want now, that might not always be the case. As your fitness goals grow and evolve, so will your equipment needs.
​Specialized Equipment
If you take training very seriously and tend to work with only extremely heavy weights, you will be hard pressed to find a gym that carries the weights you want. If you are relatively new to working out, the gym often has a lot of equipment you don't need, but are paying for anyway. 
When you create a home gym you can customize it to include exactly the equipment that you want. Plus, you get to decide what the time limits are on the cardio equipment. When first starting your home gym you can buy only the equipment that you will use and then only add to it as needed. It is great to consider adding adjustable weights such as ​adjustable dumbbells and kettlebells to not only save you money on purchasing multiples, but save you ​on storage space as well.
​Focus On Your Interests
You can also focus exclusively on your interests when designing your home gym. For example, if you like to get your workouts in through dance, most gyms only have dance space available for scheduled classes.  So with a home gym, you have the ability to leave some space for a dance floor.
Not only do you customize the equipment available, you also get to customize the space arrangement. You will no longer have to worry about cramped gym floors with no space to put your mats or do your stretches.
Why would you want to fit your workouts to the gym when you can make the gym fit your work outs. You will no longer have to work with what happens to be available; you get to decide what is available to you.
​4. Maintenance
If you really think about it, sharing gym equipment has the potential to be pretty gross. Some large-scale gyms have upwards of 3,000 members. Just think about how many people are using the same machines as you in a day and then consider how many of those people aren't wiping it down afterwards.
​Less Bacteria
A study done by the website Fitrated showed that gym equipment typically has more bacteria than a toilet seat. This study didn't even take into account the public locker rooms and showers. When you think about how much you are sharing with other people it seems like home gym is better for your health in more ways than one.
At your home gym you have total control over who is using the equipment and how clean it is. You can have some piece of mind knowing that you can work out during flu season without having to worry about catching something that will knock you out for two weeks.
​No Strangers
Additionally, you don't have to worry about strangers misusing your equipment. At the gym you often have to deal with equipment being out of order, missing weights, or just in bad shape because not everyone knows how to take care of the equipment. 
When it is just you, the equipment will last longer because it isn't seeing as much use, and you know it is being used and ​stored properly. It might seem like a hassle to have to serve as the maintenance staff at your home gym, but it's better than getting sick and dealing with broken equipment.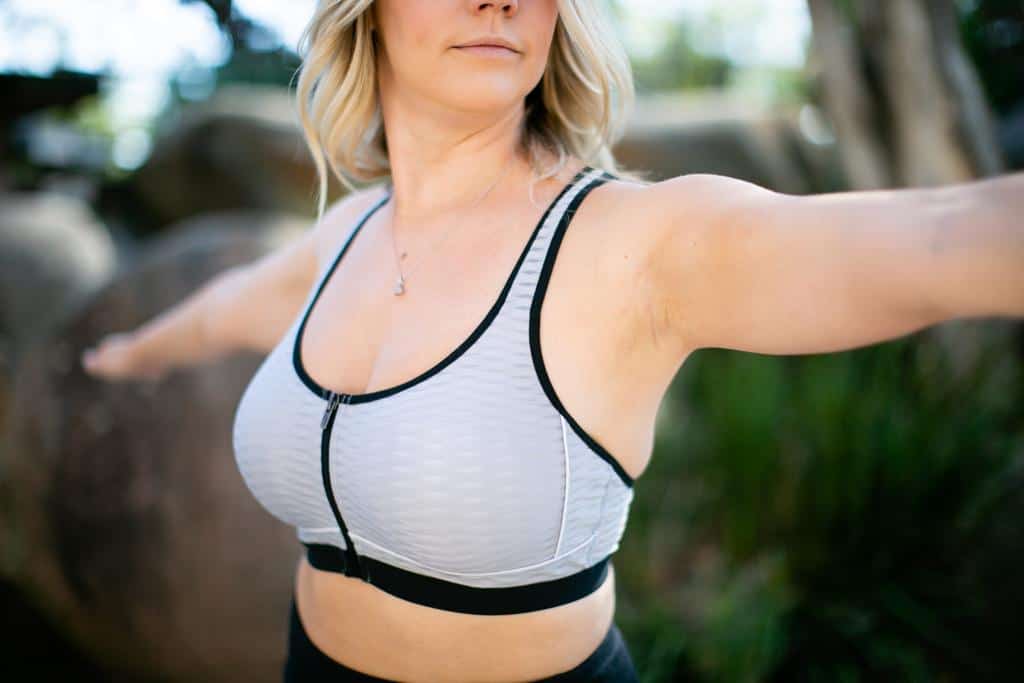 ​5. Money
Every commercial gym markets its' memberships as affordable, but you still end up spending a significant amount of money on the monthly price of a membership alone. But, if all you are paying is a monthly fee you are lucky. Many gyms are notorious for hidden startup fees, annual fees, random price raising, and cancellation fees.
​Home Gym vs Gym Membership
Considering that the average gym membership costs between $50-$60 per month, you could be spending upwards of $700 a year on monthly membership fees alone. Even if you go to the gym every single day, this is a big expense on your plate.
Building up a home gym requires an initial investment but it will pay itself off in the long run. When you're building a home gym you're ideally using a space that you already have, such as a basement or a garage. The biggest expense will be the equipment.
​Other Cost Savings
Yes, equipment can get expensive, but you don't have to go right for the top of the line stuff. You can take your time and search for the best deals you can get so that your home gym fits your budget. You may even start with just a few basic pieces of equipment like an ab roller, dumbbells, or kettlebells. You then can gradually add to your collection as needed.
If you use a personal trainer at your gym, you can even save some of that money by having someone come to your house instead of using the overpriced trainer at the gym. Having someone who comes to you will allow you to find the trainer who is the perfect fit for your budget and your personality.
The initial start-up costs may seem daunting but just think about how nice it will be to not have to hand over your money every month to a gym you don't want to go to.
​6. Convenience
Clearly a home gym is convenient in terms of saving time on the commute and having more efficient workouts, but there are other surprising conveniences that you might not even think about.
​Great for Kids
A great added bonus of having a home gym is that if you have kids, you can get in a workout while they are in the other room. There is no stress about finding a sitter or getting the kids in the car to take them to the kid's club.
This is absolutely essential for busy moms and dads who have trouble finding time for themselves. It can be hard for parents to stay on top of their health; having a home gym makes it a little bit easier. Plus, it will save money on the cost of the kid's club or babysitters.
If you happen to have older kids, you can let them use the equipment as well without any extra fees. Therefore, having a home gym turns into a good way to help keep the whole family healthy. If you don't have kids, you can share your equipment with your significant other or roommates so that no one has to worry about gym memberships.
​Great for Weather
Additionally, there is the convenience of not having to worry about weather. If you're someone who likes to workout outside, a rainstorm can ruin your workout plans. If you have a home gym you can just hop on a cheap treadmill and get your workout in no matter what the weather is. You can also perform different dumbbell and kettlebell exercises with the help of a smartphone app or a workout DVD.
You also have the convenience of having your whole house at your disposal. So no need to worry about forgetting your shower shoes or weight lifting gloves. You can just run to the other room and grab them.
​7. Environment
If you combine all the aforementioned reasons to consider a home gym, you get an overall more enjoyable and less stressful gym experience. You can train so much better when you don't have to think about all the things you hate about your big commercial gym that is only interested in your money.
It will be much easier to work out if you actually like the environment you are working out in.
Once you are using your home gym all your excuses will be gone and you'll have nothing left to focus on but your exercise. Before you know it you will start to see results, and your body and mind will thank you.
​Conclusion
It is easy to make excuses to skip your work out when you don't like your work out environment. When you build a home gym you are creating a workout environment that is customized to your exact needs so you will really want to work out. There is nothing better than being in complete control of your fitness.
A home gym eliminates all those extraneous factors that get in the way of your exercise routine. Of course sometimes there are limitations, but you don't have to think of your home gym as a massive undertaking. It is perfectly okay to start small and then work your way up to the enormous home gym of your dreams.
Overall, cancelling your gym membership and taking your workouts to your home will give you unprecedented freedom to make your fitness experience completely your own. Why try to fit your workouts to someone else's mold, when you can control for every aspect of your experience to get exactly the right workout for you?